Dedicated Virtual Assistant for Real Estate Agents
Real estate agents are some of the busiest people on the planet. Their days are filled with a never-ending stream of client meetings, property showings, and paperwork. With so much to do, it's no surprise that many agents are turning to virtual assistants to help them manage their workload.
Virtual assistants are a type of remote assistant that provides administrative and other support services to businesses and individuals. They are becoming increasingly popular among real estate agents who are looking for ways to streamline their workflow and improve their overall efficiency.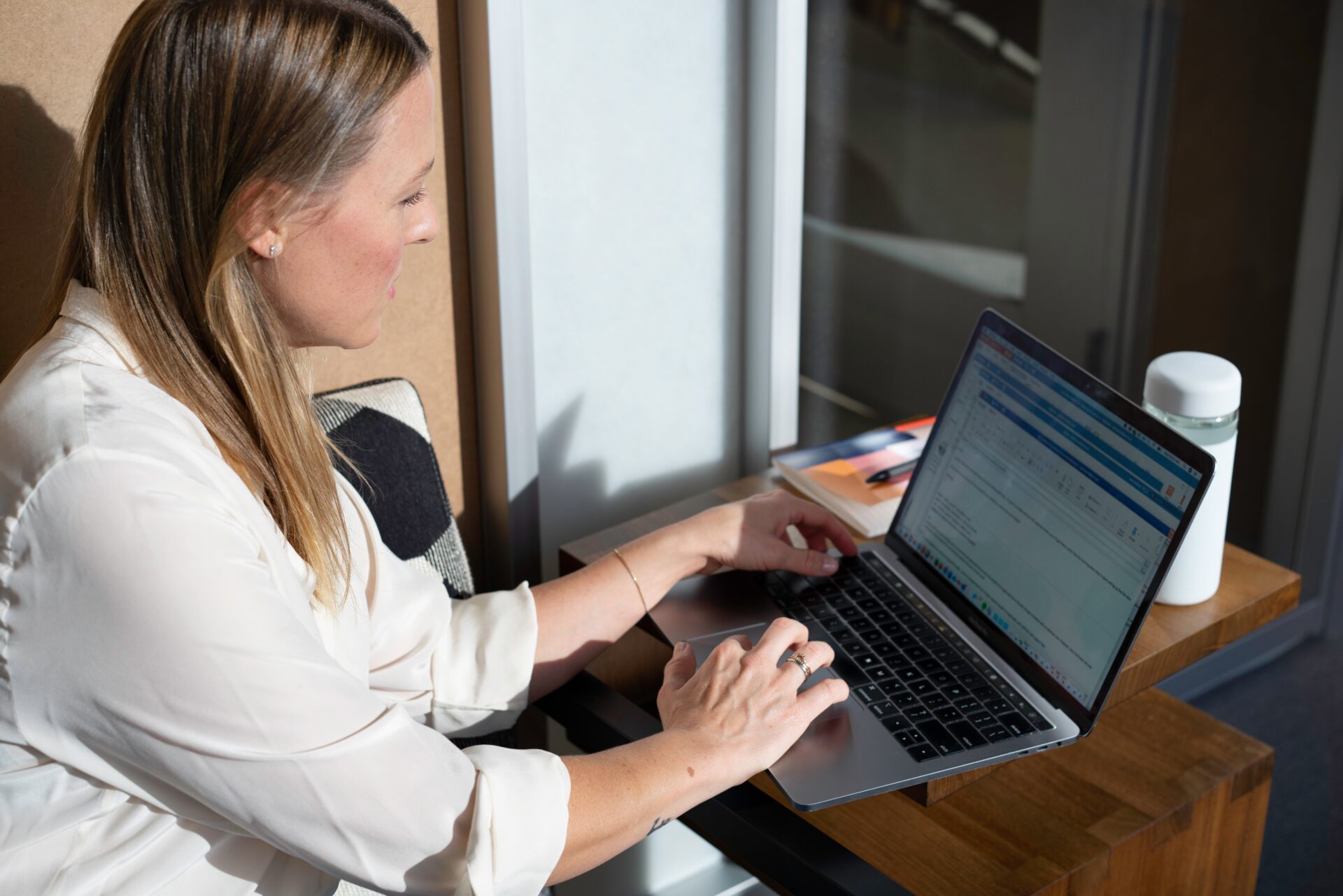 One of the main reasons why real estate agents need virtual assistants is to save time. As a real estate agent, you may spend countless hours scheduling appointments, preparing marketing materials, and responding to emails. By outsourcing these tasks to a virtual assistant, you can free up your time to focus on more important aspects of your business, such as networking, client relationships, and closing deals.
Virtual assistants can help with a variety of tasks that can take up valuable time. For example, they can help with data entry, appointment scheduling, and email management. They can also help with social media management, content creation, and online marketing. By outsourcing these tasks to a real estate virtual assistant, real estate agents can focus on their core competencies, allowing them to work more efficiently and effectively.
Another reason why real estate agents need virtual assistants is to improve their marketing efforts. Virtual assistants can help agents create and manage marketing campaigns, track marketing metrics, and maintain their website. They can also help with lead generation and follow-up, ensuring that agents have a steady stream of potential clients.
Marketing is a critical component of any real estate agent's business. However, it can be time-consuming and difficult to manage on your own. By outsourcing marketing tasks to a virtual assistant, agents can improve their marketing efforts and generate more leads, ultimately leading to more sales.
Some of the marketing tasks that a virtual assistant can help with include:
Create buyer's packets and powerpoints
Send mailers to your spheres of influence
Graphic design for digital and print assets
Schedule (or even write) blog posts
Post, update, and advertise on social media
Track marketing analytics
Real estate agents can also benefit from virtual assistants when it comes to lead generation. A virtual assistant can help agents research potential clients, develop prospect lists, and even cold call leads. They can also help agents manage their CRM system, follow up with leads, and nurture relationships with existing clients.
By having a virtual assistant handle these tasks, agents can focus on building relationships with clients and closing more deals. Lead generation virtual assistants are very beneficial for a sales team, especially in the long run. Here's what they can do for you:
Lead generation through online research and social media
Lead research through applications and paid software
Lead acquisition via LinkedIn Marketing platform
Organized Administrative Management
Finally, virtual assistants can help real estate agents with their administrative tasks. From file management to bookkeeping, a virtual assistant can handle a wide range of administrative tasks that can take up a lot of an agent's time. They can also help with invoicing, expenses tracking, and other financial tasks, allowing agents to stay on top of their finances and avoid costly mistakes. Here are some administrative tasks a virtual assistant can do for you:
Respond to emails and phone calls
Book travel and accommodations
Prepare customer spreadsheets and keep online records
Organize managers' calendars
Create presentations, as assigned
Address employees administrative queries
Provide customer service as first point of contact
In conclusion, virtual assistants are a valuable asset to real estate agents who are looking to improve their efficiency, productivity, and overall success. By outsourcing time-consuming tasks to a virtual assistant, real estate agents can focus on what they do best: building relationships, networking, and closing deals. With the help of a virtual assistant, real estate agents can take their business to the next level and achieve their goals faster than ever before.
Moreover, virtual assistants are not only efficient but also cost-effective. They offer real estate agents the flexibility to scale their business up or down as needed, without having to worry about the overhead costs associated with hiring and training employees.
Virtual assistants can work on a project basis or on an ongoing basis, depending on the needs of the agent. This means that agents can get the help they need when they need it, without having to worry about long-term commitments or contracts.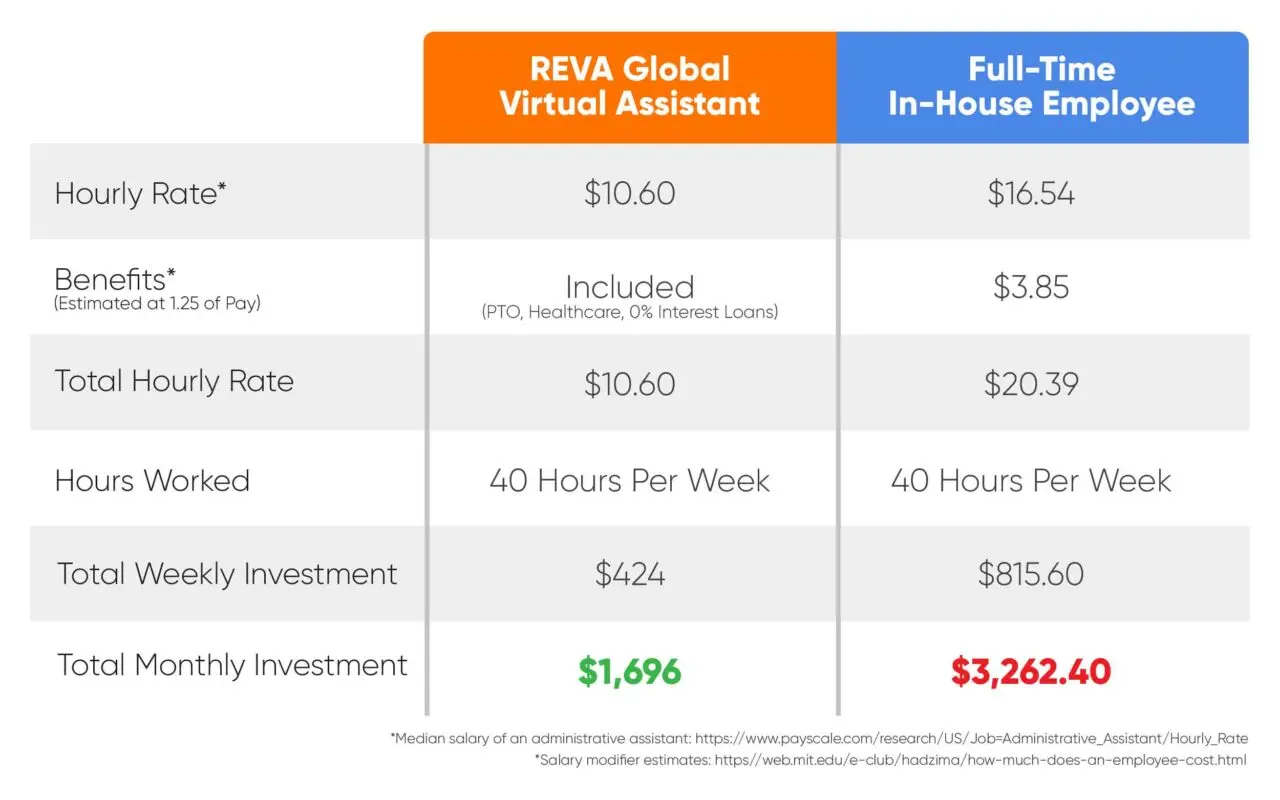 Where can I find reliable VAs?
Another benefit of virtual assistants is that they can work from anywhere in the world. This means that real estate agents can hire virtual assistants who are located in different time zones, allowing them to get work done around the clock. This is especially beneficial for agents who work with clients in different parts of the world and need to be available at all hours. One of the best countries to outsource your real estate tasks is to the Philippines.
In the Philippines, virtual assistants (VAs) are known for their high level of adaptability to new technology and changing times. These VAs possess exceptional learning skills, which allow them to quickly adapt to new tools and technologies in their work. This adaptability is a key trait that sets them apart from other VAs in different parts of the world.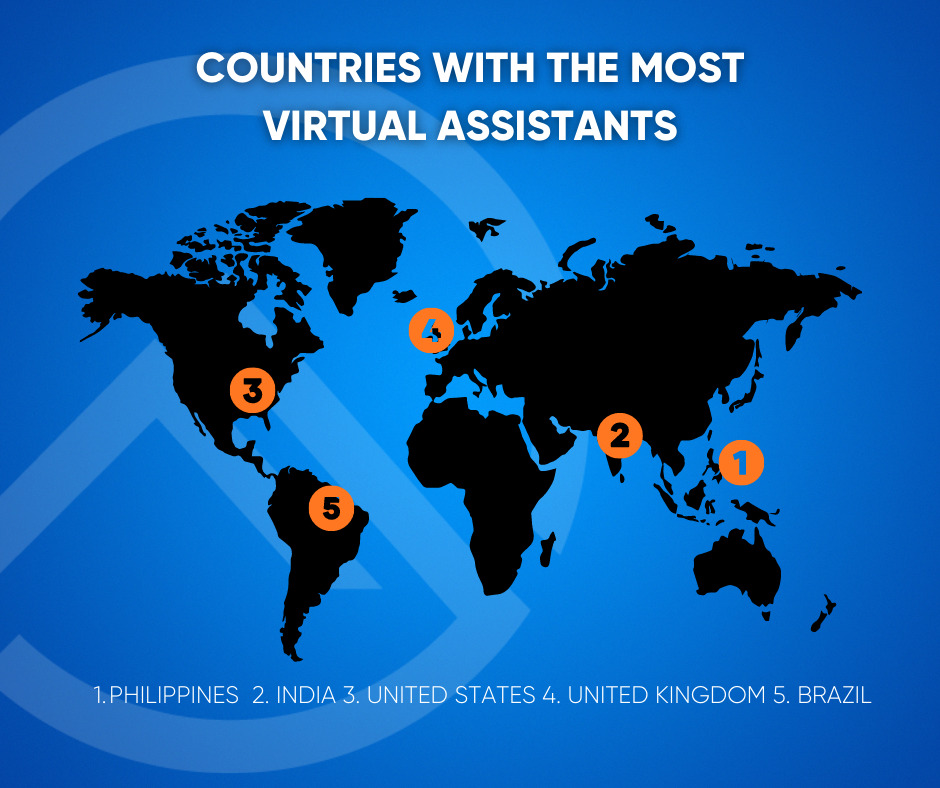 Filipinos are also known for their collaborative nature, customer-focused attitude, and willingness to go above and beyond to help others. This trait is particularly important in the context of virtual assistance, where clear communication and collaboration are crucial for success. VAs from the Philippines not only focus on their assigned tasks but also make an effort to understand the client's work and workload to provide the best possible assistance.
Hiring a VA who can work well independently, as well as collaborate effectively, is a challenging task. However, virtual assistants from the Philippines possess the essential traits of adaptability, collaboration, and customer-focused attitudes that make them an ideal choice for any client seeking professional assistance. Their fast learning ability and diverse work experience ensure that they can easily adapt to the unique demands of any industry or profession.
Streamline Your Real Estate Business Today!
By offshoring your business processes, you can free up your time and make sure that your real estate business is running smoothly.
Find the best Virtual Assistant with REVA Global!
As you can see, virtual assistants can be a great asset for real estate agents, investors and brokers not just in the year 2023, but beyond. They can help you save time and effort, freeing up your daily schedule to focus on more income generating tasks that will enable you to take your business to where you want it to go!
At REVA Global, we have cost-effective, outsourced solutions for all your redundant real estate tasks. Schedule your free strategy session today if you want to know more!
Schedule Your Strategy Session!
Experienced Virtual Assistants To Take Your Real Estate Business To The Next Level
Smoothly transact and execute more deals with REVA Global's trained Virtual Assistants
Not Sure What Tasks To
Start Outsourcing?
We've got you covered.
Download our free guide to help you get started.