Virtual Assistant vs. In-House Employee Cost Comparison
With all businesses, the ultimate goal is to grow the business exponentially while providing a valued product or service to the consumers. As many business owners and entrepreneurs have learned, you must make investments in the business in order for it to grow.
Investing in employees is one of the largest investments an owner can make for the growth of the business, and that is reflected by the cost.
Virtual Assistants are beneficial for a large variety of reasons, but affordability is one of the most appealing factors. When compared to a local employee, investing in a dedicated virtual assistant will save you tens of thousands of dollars a year!
Take a look at this cost comparison chart. We used the average salary of an administrative assistant for this comparison, which is on the cheaper side and doesn't cover all the tasks a VA is able to manage!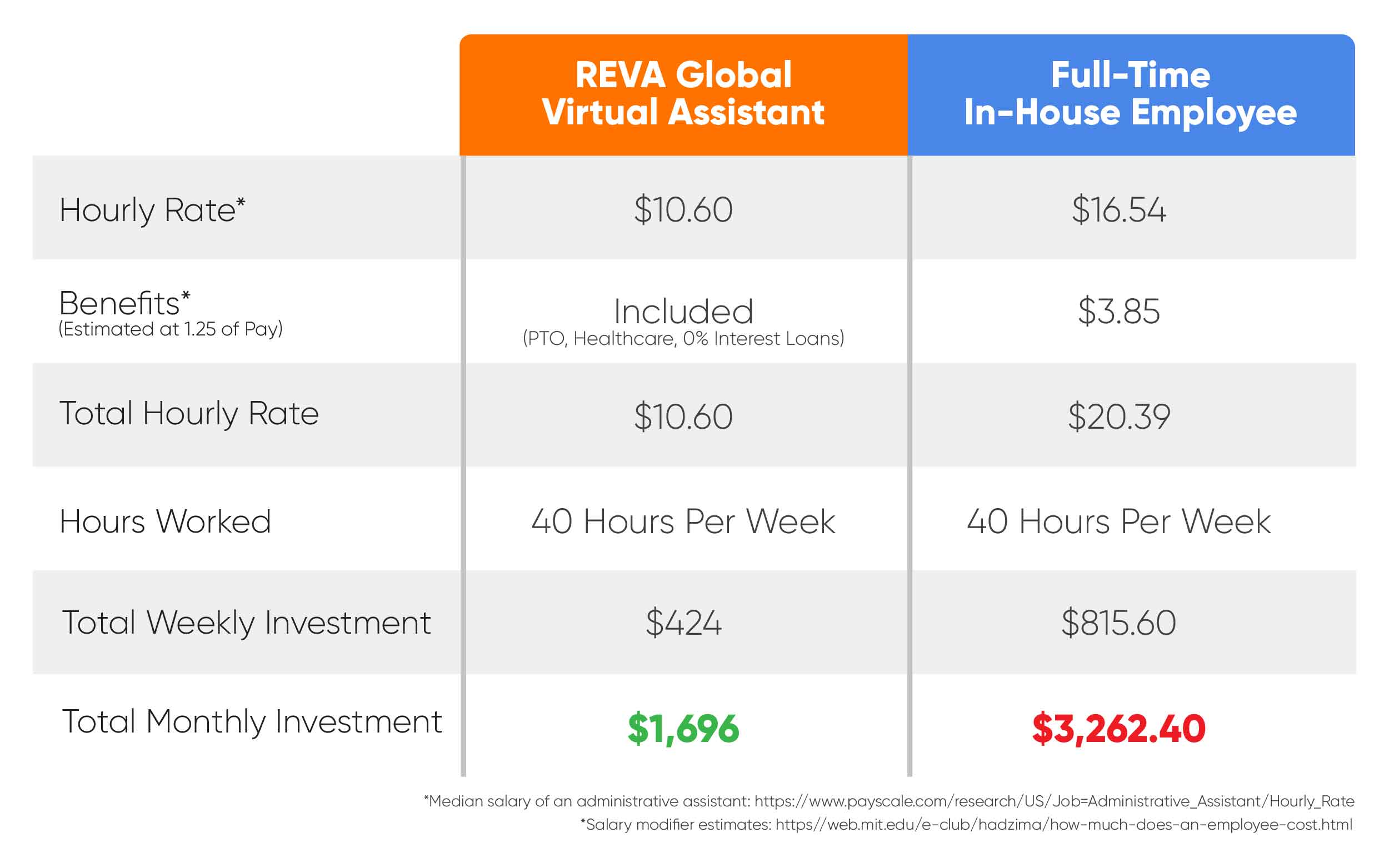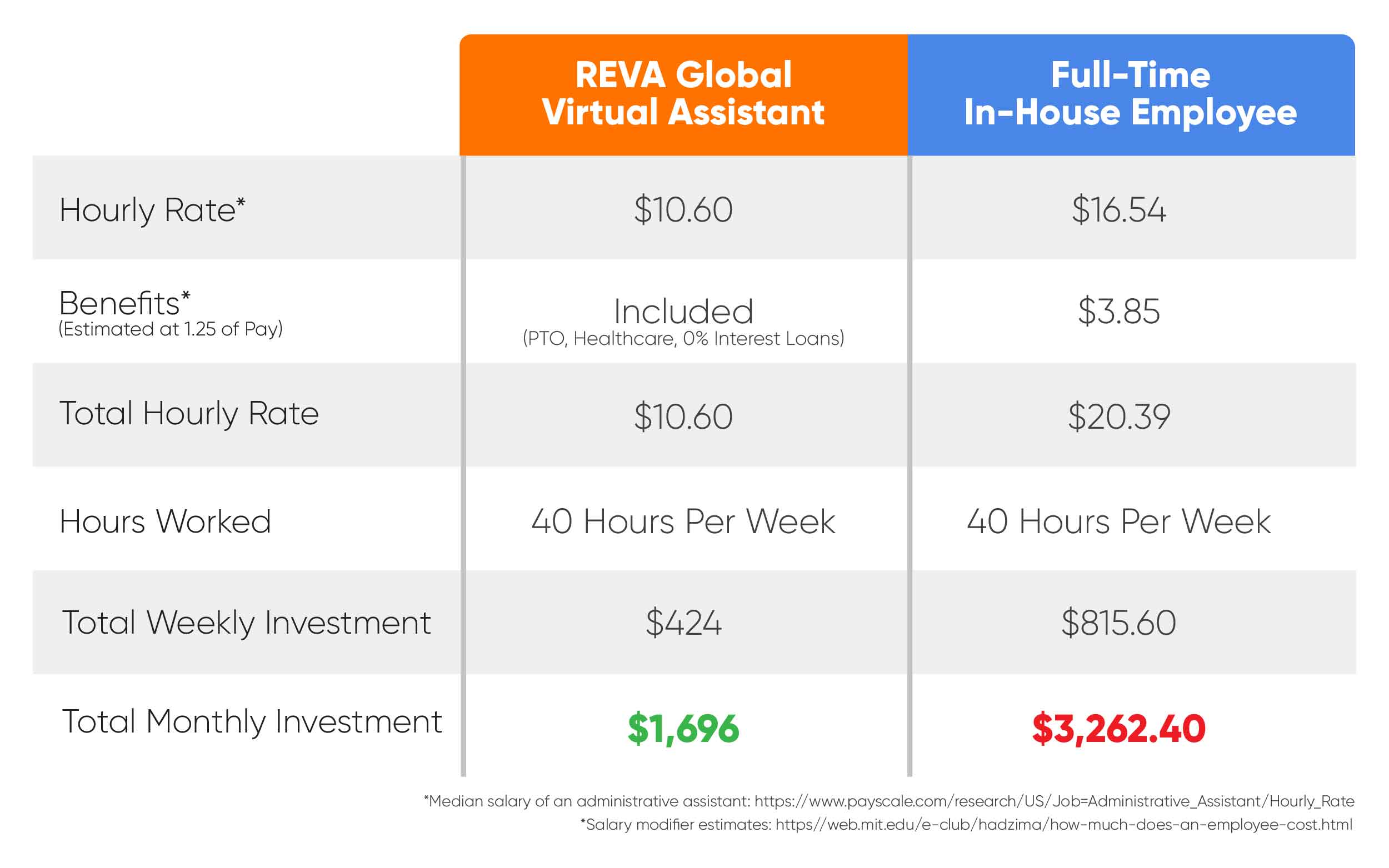 When compared to a full-time in-house employee, a REVA Global Virtual Assistant can save you $1,566 per month on average! 
This chart doesn't include other implied expenses such as office equipment, office space, state and federal taxes, etc. 
Not only are you saving money, but you are getting back your time! 
To properly scale your business, you must use your regained free time to focus on the Income Producing Tasks for your business.
Watch the video below to hear real estate professional LaDonna Smith break down the costs of hiring a Virtual Assistant.
What Sets REVA Global Apart From The "Other Guys"?
Pre-Trained in Real Estate
All of REVA Global's Virtual Assistants have been extensively trained in real estate which means less time you have to spend training.
Manager Included
All clients are placed with a Client Service Manager who ill help manage the relationship between you and your VA.
College Educated
REVA Global's Virtual Assistants have all graduated from college with a 4 year degree.
Custom Placement
Think of this like Match.com. We match the needs and qualities you're looking for with a Virtual Assistant that has those qualities.
Start/End of Day Report
You will receive a start and end of day report that encompasses all the tasks planned for the day and the tasks finished.
We Do Real Estate!
Unlike the other guys, our executive team are all active real estate investors! We know our VAs bring results and use them daily.
Get Your Time Back & Grow Your Business
Virtual Assistants are unparalleled when it comes to the value received versus the investment. Start passing off the repetitive, mundane, and minimum-wage tasks that take up your time so you can focus on working ON your business instead of in it.
Plug In Trained Virtual Assistants and Start Scaling
Join the thousands of businesses that are using REVA Global Virtual Assistants to grow and thrive.
Not Sure What Tasks To
Start Outsourcing?
We've got you covered.
Download our free guide to help you get started.