Create Scale, Efficiency, and Time-Freedom For Your Real Estate Business with Trained Virtual Assistants.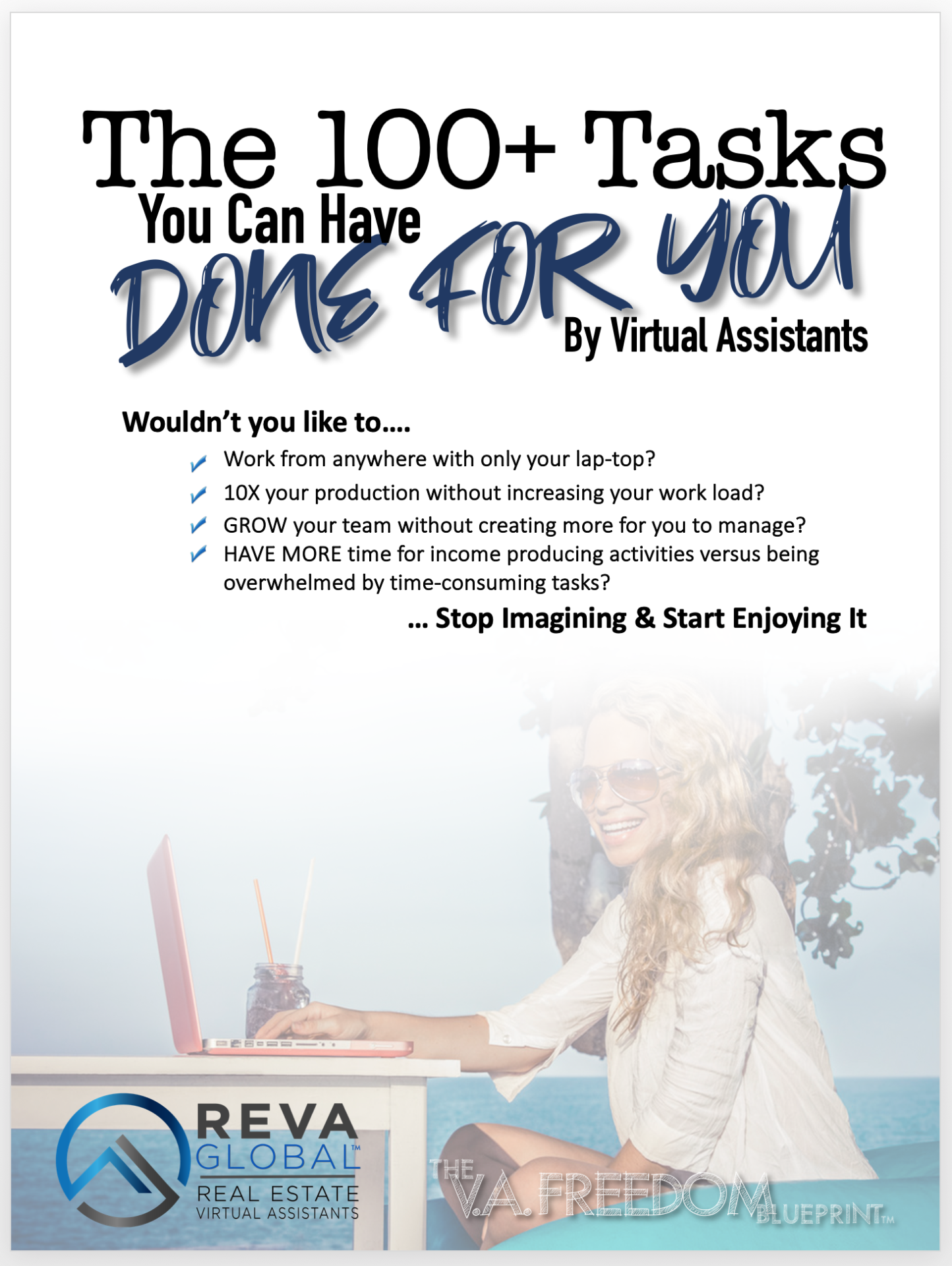 Our partners at REVA Global have helped hundreds of real estate professionals like you DO MORE with the help of Virtual Assistants.
Get this FREE report of the 100+ most common tasks you can have a Virtual Assistant DO FOR YOU.
Would you like MORE time to focus ON your business instead of IN it?
Have 100s of your most time-consuming tasks completed for you so you have MORE time for income-producing activities.
Start accomplishing more for your business without working more.
Avoid the most common hiring challenges and start instead working with Virtual Assistants DEDICATED to you and the success of your business.
Outsource your social media, your lead generation, cold-calling, property research, data scraping, tenant screening, blog writing, transaction coordination …plus 100s more tasks.

Remant Real Estate Solutions
schedule your free strategy session
Talk with our team to learn the best tasks to start outsourcing so you can get your time
back and grow your business.
about our virtual assistants
Pre-Trained
REVA Global's Virtual Assistants go through an extensive 4-week real estate training program that ensures they are capable and knowledgeable to be a successful member of your team.
College Educated & Highly Experienced
REVA's Virtual Assistants have 4-year college degrees as well as extensive resume experience.
Custom Placing Process
Our team will place you with a dedicated Virtual Assistant that has the exact skill set to match the needs you are looking for.
Client Services Manager
With REVA Global's Virtual Assistants, you are not only getting a highly skilled VA, but you are placed with a Client Services Manager (CSM) as well. The role of the CSM is to oversee the daily activities of your VA and make sure they are on time and working according to your goals and processes. You have complete access to them to bring up any questions, adjustments, or feedback.
DISC Profile & Predictive Index
All Virtual Assistants have been assessed using the DISC Profile method as well as the Predictive Index. Both of these personality tests help us to understand the roles your Virtual Assistant will excel in.
Neutral Accents
Our Virtual Assistants are located in the Philippines and have little to no accent. Since English is an official language, they are very proficient in English and have excellent communication skills.
100% Dedicated To Your Business
When you hire a REVA Global Virtual Assistant, they are your employee, 100% dedicated to your business. Moonlighting is strictly forbidden.
Culture Core Match
Our Virtual Assistants have similar cultural values as Americans: Family, Education, and Loyalty.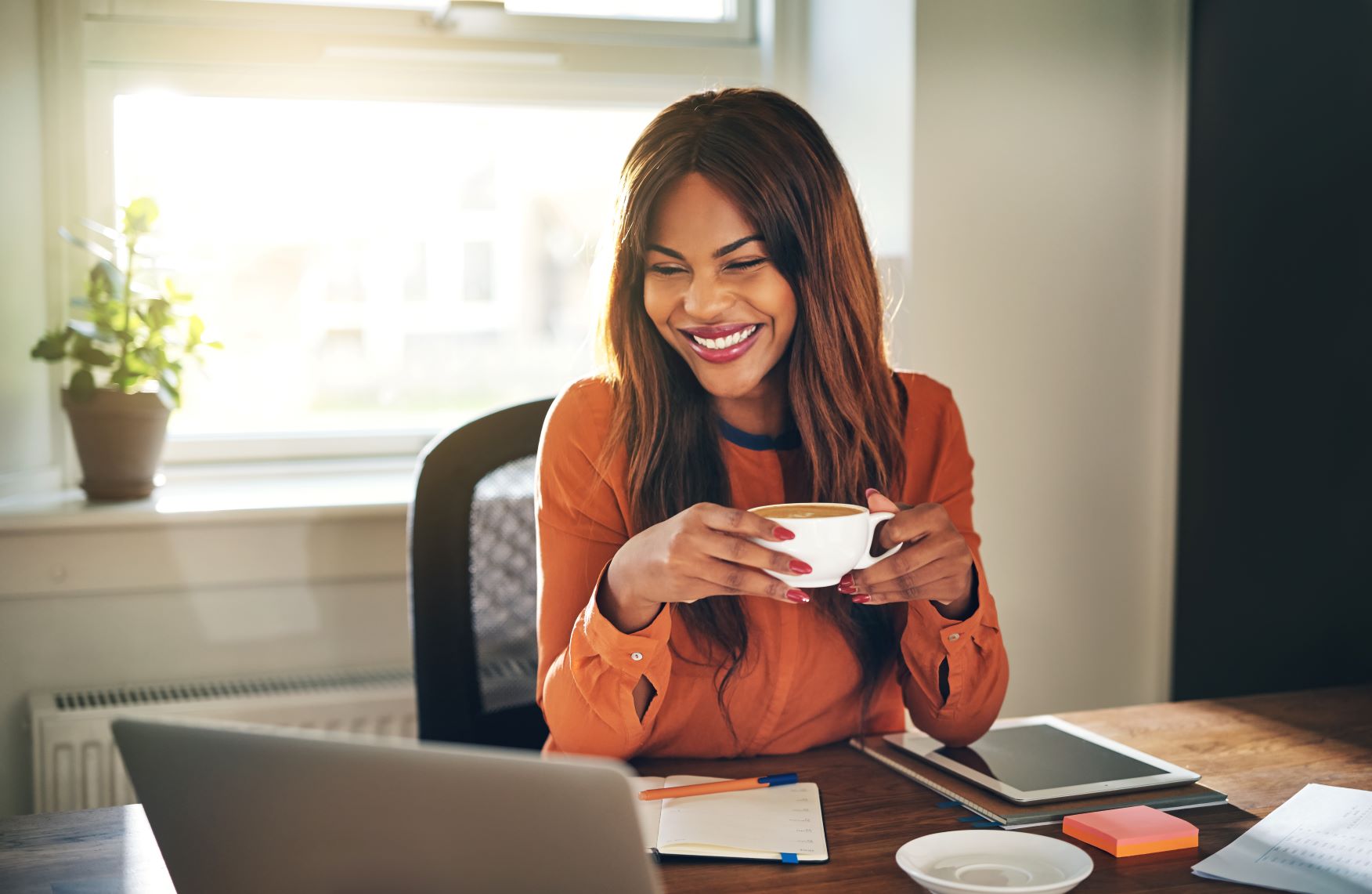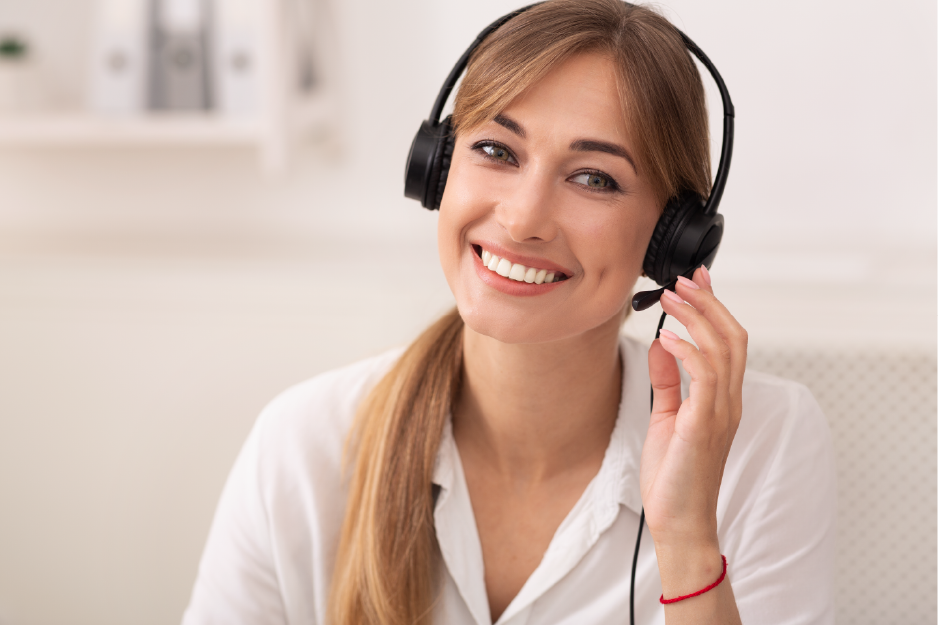 Scale, Efficiency, and Time-Freedom For Your Business
Join the hundreds of businesses that have created Scale, Efficiency, and Time-Freedom with REVA Global Virtual Assistants.