Real Estate Trends Business Owners Must Know About in 2023
As the global population continues to rise, the demand for real estate is also increasing. With more people looking to buy or rent homes and businesses looking to expand their property portfolios, the real estate industry is sure to see some major changes in the coming years, particularly in 2023.
Here are some of the trends that real estate investors and developers should look out for in 2023:
Rise of Smart Home Technology
Smart home technology has already started to revolutionize the real estate industry, and this trend is expected to continue in 2023.
As technology continues to advance in the coming years, so too will its integration into the home. Smart home systems allow homeowners to control their lights, thermostats, security cameras, and more from their phones or other devices, making it easier to manage and secure their homes.
Additionally, it can also help to save on energy costs. As smart home technology becomes more commonplace, investors should look for ways to capitalize on this trend.
Sustainable Construction
More people are becoming aware of the environmental impact of the construction industry. This has led to a greater focus on sustainable practices.
In 2023, more developers are likely to use materials that are more environmentally friendly and energy-efficient in their projects.
Furthermore, the use of renewable energy sources and green building technology should also become more popular.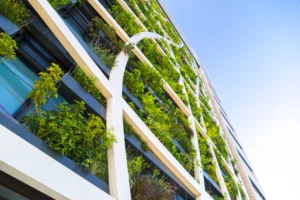 Additionally, developers are likely to focus on using more recycled materials in their projects, as well as implementing strategies to reduce waste.
Finally, developers may also be more open to incorporating green landscaping solutions, such as native vegetation, into their projects.
Increased Demand from Remote Workers
The trend of remote working that has been accelerated by the pandemic is expected to continue in the long term, resulting in an increase in demand for real estate in areas that offer the best work-life balance, such as smaller cities and rural areas. 
As more people seek to take advantage of the benefits of remote working, they are likely to look for properties that provide a more spacious home office environment and access to amenities like high-speed internet, while still being located in areas where they can enjoy nature and a slower pace of life. 
Expansion of Co-Living Spaces
Co-living spaces offer an attractive alternative to traditional housing, allowing renters to enjoy the benefits of communal living while still having their own private space. These types of housing are expected to become even more popular in the next few years, especially in urban areas.
Additionally, they can help to reduce the environmental impact of living in a city, as many of these spaces are designed to be more sustainable than traditional housing.
High Demand for Real Estate Virtual Assistants (REVAs)
In 2023, Real Estate Virtual Assistants will be even more important in order to help real estate professionals remain competitive. As agents become increasingly stretched for time and resources, REVAs can help to streamline operations and provide more efficient services.
Virtual Assistants can provide real estate professionals with a competitive advantage by quickly responding to inquiries, scheduling appointments, and managing tasks such as paperwork and client outreach. They can also help to improve customer relations by providing timely, personalized customer service.
Put Your Real Estate Business on Auto-Pilot with Trained Virtual Assistants
Our trained Virtual Assistants are ready to manage all time consuming and mundane real estate tasks for you.
REVAs can also offer a cost-effective solution for real estate professionals by providing services at a fraction of the cost of a full-time employee. This can save money while still allowing agents to take advantage of the benefits of having an assistant.
Additionally, REVAs can provide access to a larger pool of talent, allowing agents to find the perfect assistant for their needs.
Hiring a Virtual Assistant for 2023
Before you hire a Real Estate Virtual Assistant, you must first know where to find good-quality and trustworthy assistants that will get the job done.
Of course you can spend hours searching on online job sites for one, spend more time interviewing them, more time training them, and way more time managing them. Then there's a chance they will up and quit for a higher-paying gig and you'll feel burnt and frustrated.
Trust us, we've been there!
That's why at REVA Global we have an easy-button solution for hiring trained and managed Virtual Assistants.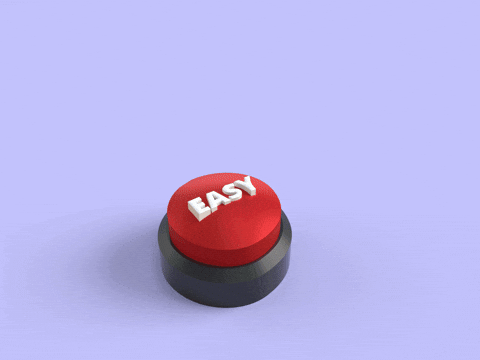 If you're ready to make the right hire the first time, schedule a strategy session today and we'll match you with the perfect Virtual Assistant!
Schedule Your Strategy Session!
Grow Your Business with Trained Real Estate Virtual Assistants
Join the thousands of real estate businesses that are leveraging REVA Global Virtual Assistants to grow and thrive.
Not Sure What Tasks To
Start Outsourcing?
We've got you covered.
Download our free guide to help you get started.