Real Estate Monopoly Podcast with The Donis Brothers
Optimizing and Outsourcing – The Key To A Successful Real Estate Business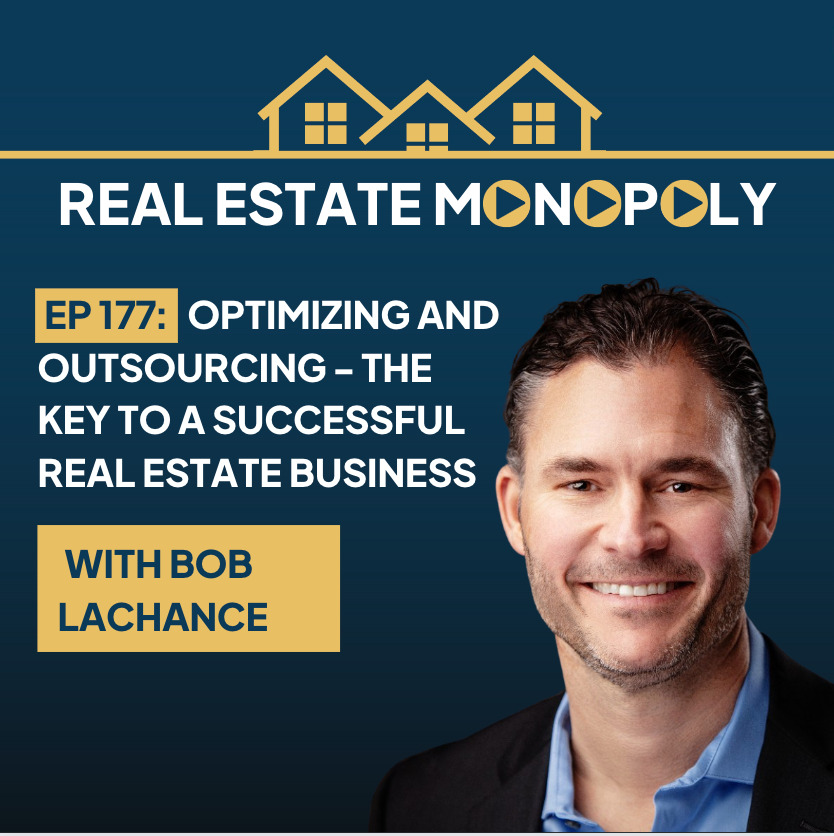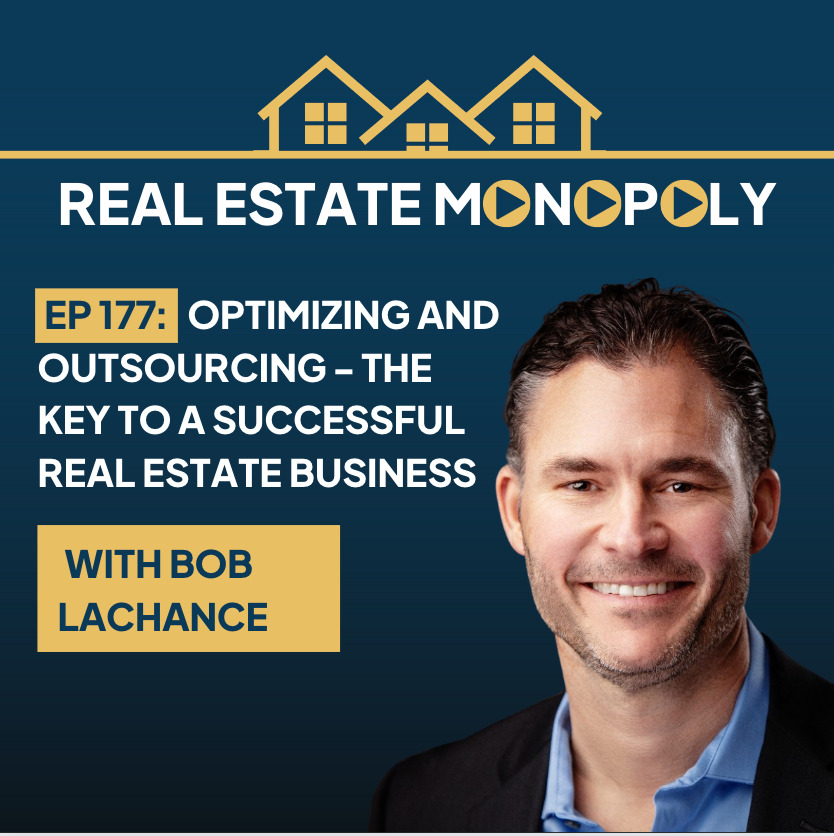 Investors who fail to PIVOT will not survive the storm that's coming…
I was talking to a successful investor on one of my podcast interviews who said a few months ago, practically anyone could make money in real estate. With the economic chances looming, that's not going to continue being the case for much longer.
This is why it's important to grow and adapt along with the changing investment landscape.
Real estate entrepreneurs aiming to preserve and even scale their investments should consider these two things: adding different investment strategies to their toolbelt, and building out their team.
And these are two topics we dive into with today's guest, Bob Lachance.
Bob is the founder and CEO of REVA Global, a premiere Virtual Assistant staffing company. He has done over 1,500 real estate transactions. He played professional hockey for 8 years, in both Europe and the U.S..
In this episode, we discuss with Bob how essential having an administrative assistant is for real estate investors, what the vetting process looks like, tasks you can outsource, and why investors need to adopt new strategies besides the traditional ones in order to survive in the industry.
This is a must-listen!
Bob joins George Uno on The REIClub Podcast to talk about how to use Virtual Assistants in your real estate business!
Bob joins William Tingle on Sub2Deals Show to talk about how to use Virtual Assistants in your real estate business!
Trained Real Estate Virtual Assistants Dedicated To Your Business
Join the hundreds of businesses that are using REVA Global Virtual Assistants to grow and thrive.
Not Sure What Tasks To
Start Outsourcing?
We've got you covered.
Download our free guide to help you get started.