The Ultimate Guide To Hiring a Virtual Assistant For Your Real Estate Business
If you are looking to grow your real estate business,
hiring a real estate Virtual Assistant
(VA) can be a great way to help you achieve that goal. In this guide we'll discuss how to hire a real estate Virtual Assistant so you can get your time back and lock up more deals.
Finding the right person for the job is the most important thing to do. In this article, we will go over some things you should consider when hiring a virtual assistant for your real estate business and provide tips on how to do it right.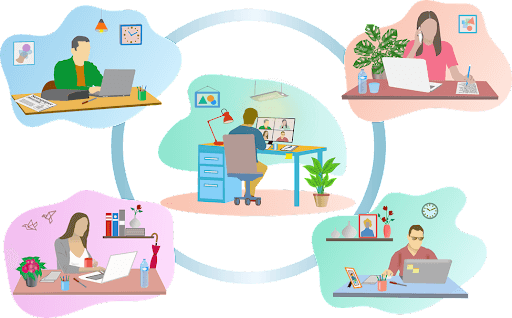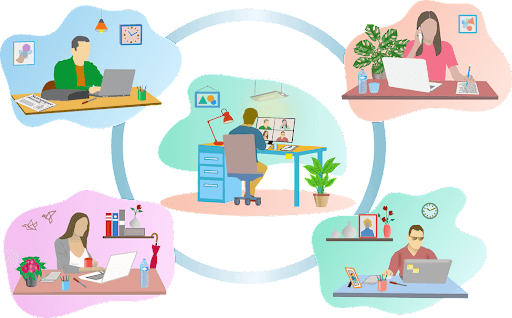 Before You Hire a Real Estate Virtual Assistant, Consider These Things
Understand why you need help.
Know what you can be able and unable to do by yourself.
Know what exactly are your goals and how a Virtual Assistant can support you in achieving them.
How to Create a Job Description for Your Virtual Assistant
Now that you have identified what you are looking for, it is time to create a job description. Before you do, you can ask yourself the following questions:
What role are you hiring a Virtual Assistant for?
What tasks will the Virtual Assistants complete?
What skills and experience should they have?
What results should I expect from them?
Once you answer these questions, you can now write your description.
This can be done in one of two ways: either as a bulleted list or as full sentences that include descriptions of all three categories listed above (tasks, requirements, and skills).
Either way is fine — but make sure that it is clear which category each bullet point belongs to.
Take The Headache Out of Hiring Virtual Assistants with REVA Global
Let our pre-trained cold calling Virtual Assistants do the heavy lifting for you so you can focus on closing the deal.
How to Find the Right Fit for Your Real Estate Business
Finding the right fit for your real estate business can be tricky. Asking for recommendations from other agents by name is a great way to start.
They can communicate with you about what they like about their VA and whether they would hire one again.
You can also ask your VA to do a test task, like entering some data into an Excel file or creating an email template that you use often. This will give you a good idea of how attentive and thorough they are in their work.
If possible, ask for samples of their past work (such as blogs, web content, compressed videos) that shows off their skill set and style preferences so that it matches up with yours. If this is not possible, at least make sure they have experience working with people in the same industry as yours before hiring them.
Finally, ask them about their availability and if they are able to work during the hours that you need them to.
When still in doubt, you can record their responses during the virtual interview using an online screen recorder or online webcam recorder to see how well they present themselves in the camera.
How to Interview a Potential Virtual Assistant
For the sake of brevity, we have included a list of questions you can ask your potential Virtual Assistant to help you determine if they are right for your business.
Can you tell us about your experience in real estate? How long have you been working in this field? What projects have you worked on before?
What are your specialties and skills that would be beneficial for this role?
What do you consider to be your greatest strength? Greatest weakness?
Are there any skills you wish you could improve on?
Are they as friendly and pleasant as they sound over the phone or email correspondence, or does their tone seem brash or harsh at times? If so, consider whether this is something that could potentially impact their attitude towards helping people with sensitive situations such as buying/selling homes.
How to Know if a Candidate Has the Right Experience and Skills Needed for Your Real Estate Business
Here are some questions you should ask to determine if a candidate has the right experience and skills needed for your real estate business:
Do you have previous experience working as a Virtual Assistant?
What were your responsibilities in your previous work?
What is your favorite part of the job? Least favorite? Why?
How were you able to handle those situations in the past, and how will you handle them moving forward?
The Pros and Cons of Hiring a Virtual Assistant vs Hiring In-House
Hiring a REVA Global Virtual Assistant:
• Save tens of thousands dollars annually
• Larger pool of candidates to choose from. You're not limited to local talent only.
• Can assist with almost any task done on the phone or computer.
• Managers in place to assist you in managing your Virtual Assistant.
• We source, vet, train, and place the Virtual Assistants for you according to the role you're hiring for.
Hiring Someone In-House:
• Costs exponentially more than a Virtual Assistant.
• You're limited to workers in or around your location only.
• Taxes and benefits are paid by you.
• Office space provided by you.
Take the Headache Out of Hiring Vitual Assistants with REVA Global
Now that you know the ins and outs of how to hire a real estate virtual assistant, it's time to get started.
REVA makes the hiring and onboarding process super easy to find vetted and trained Virtual Assistants for your real estate business.
We sift through thousands of resumes every month to source the best Virtual Assistants for real estate professionals. From there they undergo an extensive real estate training program where only the best that graduate become a REVA Virtual Assistant.
You have the opportunity to interview a group of Virtual Assistants to determine who would be the best fit for your business.
Our Client Service Managers assist all clients in managing their Virtual Assistants so the weight isn't solely on your shoulders.
We are with you throughout the entire process to ensure a successful and long-term working relationship!
Chantelle Torres
Chantelle Torres is a PR Outreach Specialist at VEED.IO. She is passionate about the arts, music, and fashion. She spend her free time reading books, watching movies.
Schedule Your Strategy Session!
Find Highly-Trained Real Estate Virtual Assistants with REVA
Join the thousands of businesses that are using REVA Global Virtual Assistants to grow and thrive.
Not Sure What Tasks To
Start Outsourcing?
We've got you covered.
Download our free guide to help you get started.