the naked truth about real estate invseting
with javier hinojo
How a Virtual Assistant Can Make Your RE Investing Life Easier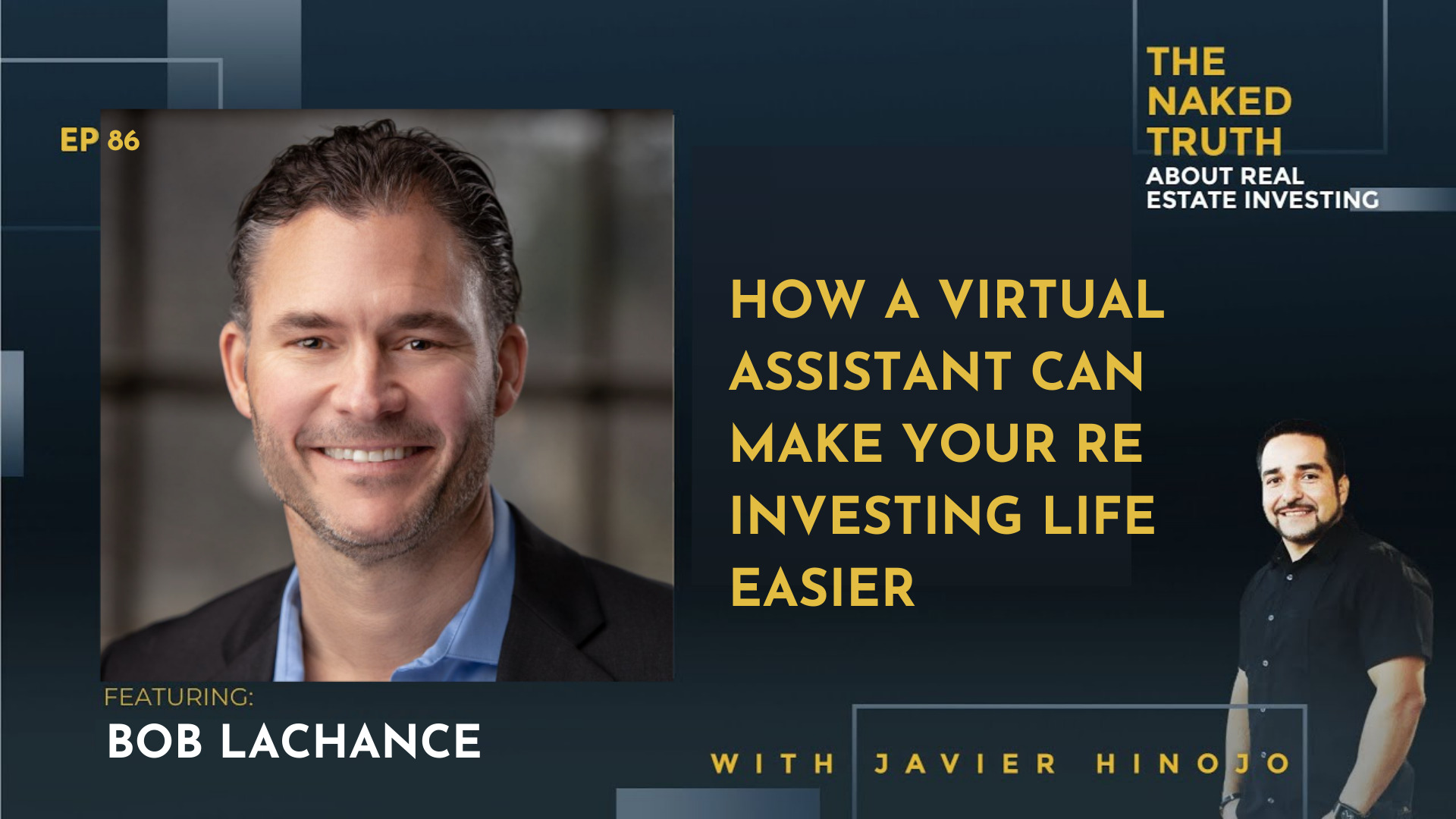 If you own a real estate business and thinking about how you can reduce stressful tasks while growing, you'll find this episode surprisingly helpful. Dive into this episode with Bob Lachance as he speaks about the benefits of having a real estate virtual assistant and how they help take responsibilities off your plate so you can focus on developing your business.
Key takeaways to listen for 
Pros and cons of having a Virtual Assistant
Crucial business tasks you should never outsource
What can a virtual assistant do for your real estate business
Getting to know the call-in process
How to overcome business mistakes
Bob joins Gabe Petersen on The Real Estate Investing Club Podcast to talk about how to use Virtual Assistants in your real estate business!
Bob shares how Virtual Assistants can help drive in the business for you, pointing out tasks they do best and what you can offload to them.
Trained Real Estate Virtual Assistants Dedicated To Your Business
Join the hundreds of businesses that are using REVA Global Virtual Assistants to grow and thrive.
Not Sure What Tasks To
Start Outsourcing?
We've got you covered.
Download our free guide to help you get started.