Property Profits Real Estate Podcast
with Dave Dubeau
Discussing Real Estate Virtual Assistants
00:46 – Why he jumps from NHL to real estate
01:44 – The first deal he got into when he first started
03:48 – How the idea about virtual assistants came to be, and when did he start hiring virtual assistants
05:07 – Where virtual assistants were of most help when he began utilizing them
06:28 – Tasks VAs focus on when working for wholesalers
08:25 – Systems and training that are in place to build buyers' lists
09:21 – How does it look like working with virtual assistants
10:27 – Jobs you don't want to leave up to virtual assistants
12:27 – How his company helps with client-VA expectations and clear communication
14:50 – The scope of what a VA can do cold calling in a day and how much of it translates into appointments and finally into deals.
Bob joins Gabe Petersen on The Real Estate Investing Club Podcast to talk about how to use Virtual Assistants in your real estate business!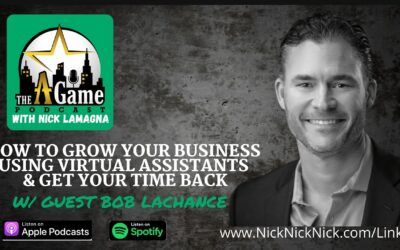 Learn how to pass off the repetitive tasks in your real estate business to a trained virtual assistant so you can focus on scaling!
Trained Real Estate Virtual Assistants Dedicated To Your Business
Join the hundreds of businesses that are using REVA Global Virtual Assistants to grow and thrive.
Not Sure What Tasks To
Start Outsourcing?
We've got you covered.
Download our free guide to help you get started.